Be proud of the Norfolk Veg box!
We're very proud of our veg boxes, so much hard work goes in to selecting, purchasing, transporting and preparing every veg box by hand.
We use local Norfolk fruit and veg wherever possible, choosing local farmers first.  This drastically reduces the carbon footprint involved as you can imagine, items from around the world do have to travel here somehow.
People worry about their goods and the transporting of them by careless delivery drivers.  We employ all of our drivers directly and they are like family to us.
With our no quibble guarantee we ensure peace of mind when worrying about other aspects of a service such as this one.  If there's ever a problem with an item, we'll replace it no questions asked.
A Norfolk Veg Box is the best Veg box!
The veg box has strong roots in Norfolk, it stands to reason given the quality of the soil for agriculture. This makes the Norfolk Veg Box the best in our view, we think you'll agree!
Help our environment by keeping it local
Select your amazing, fresh Norfolk Veg Box below
Fresh, local and seriously tasty!
We love Norfolk
Halvergate Windmill on the Norfolk Broads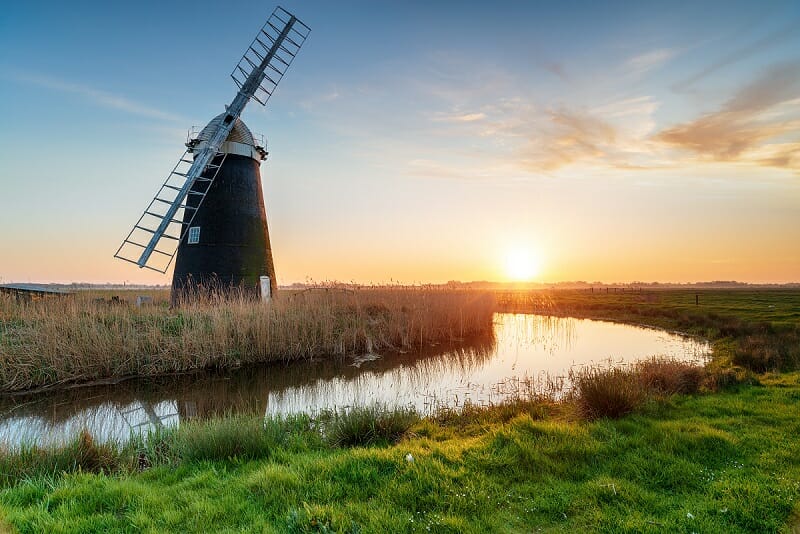 You may also like these?
We have so much to offer
Need some things to do in Norfolk?
Lots of lovely fun days for everyone