Christmas in Norfolk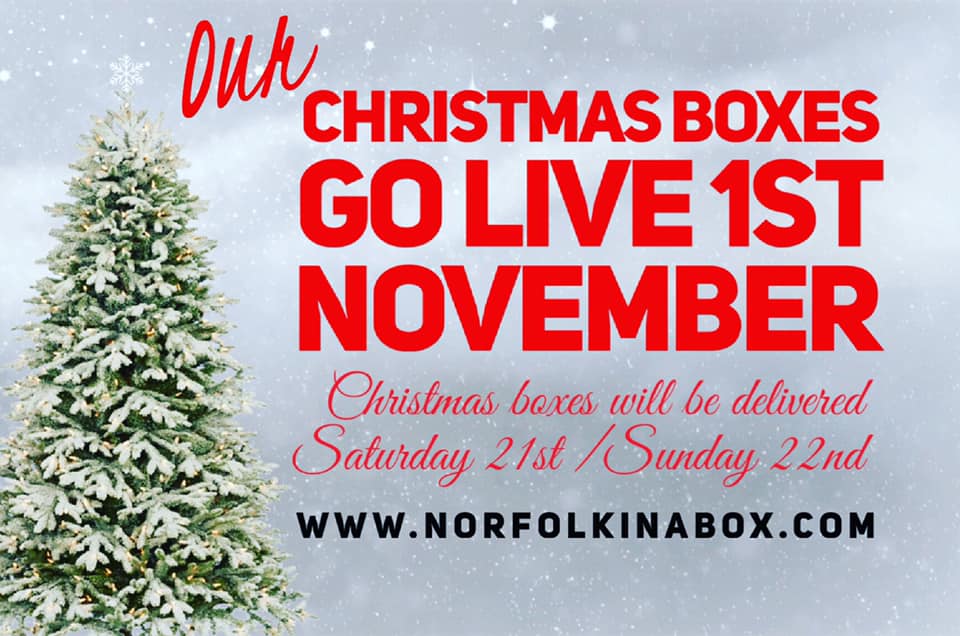 Our range of Christmas boxes will go live from the 1st November. We have the full package for you with our Norfolk Veg Box, Norfolk Fruit Boxes, Norfolk Meat Boxes, Norfolk salad Boxes, Norfolk cake boxes.
We have had lots of interest on sending theses out as Norfolk Veg Hampers and Norfolk Meat Hampers for your 2019 christmas. To keep the cost down we can only send theses in our normal boxes with our free delivery service in and around Norfolk.
The Norfolk Meat Boxes will come out in there normal insulated delivery boxes with ice pack, the Norfolk Veg Boxes along with their fruits and salad will come our in our normal recyclable Boxes and plastic free.
The range of Meat boxes we have put together are all Norfolk bred animals ,keeping this in line with our Norfolk vegetable boxes.
Delivery of our Norfolk Christmas Boxes will be 21st /22nd December. We already know that Norwich and North Norfolk will be the 22nd as Norwich City Football Team are playing at home on the 21st.
Don't forget we do have our Norfolk Sweet Tooth Box that we are sending out via parcel delivery. This is perfect for your friends and family who would appreciate the wonderful things with love from Norfolk.